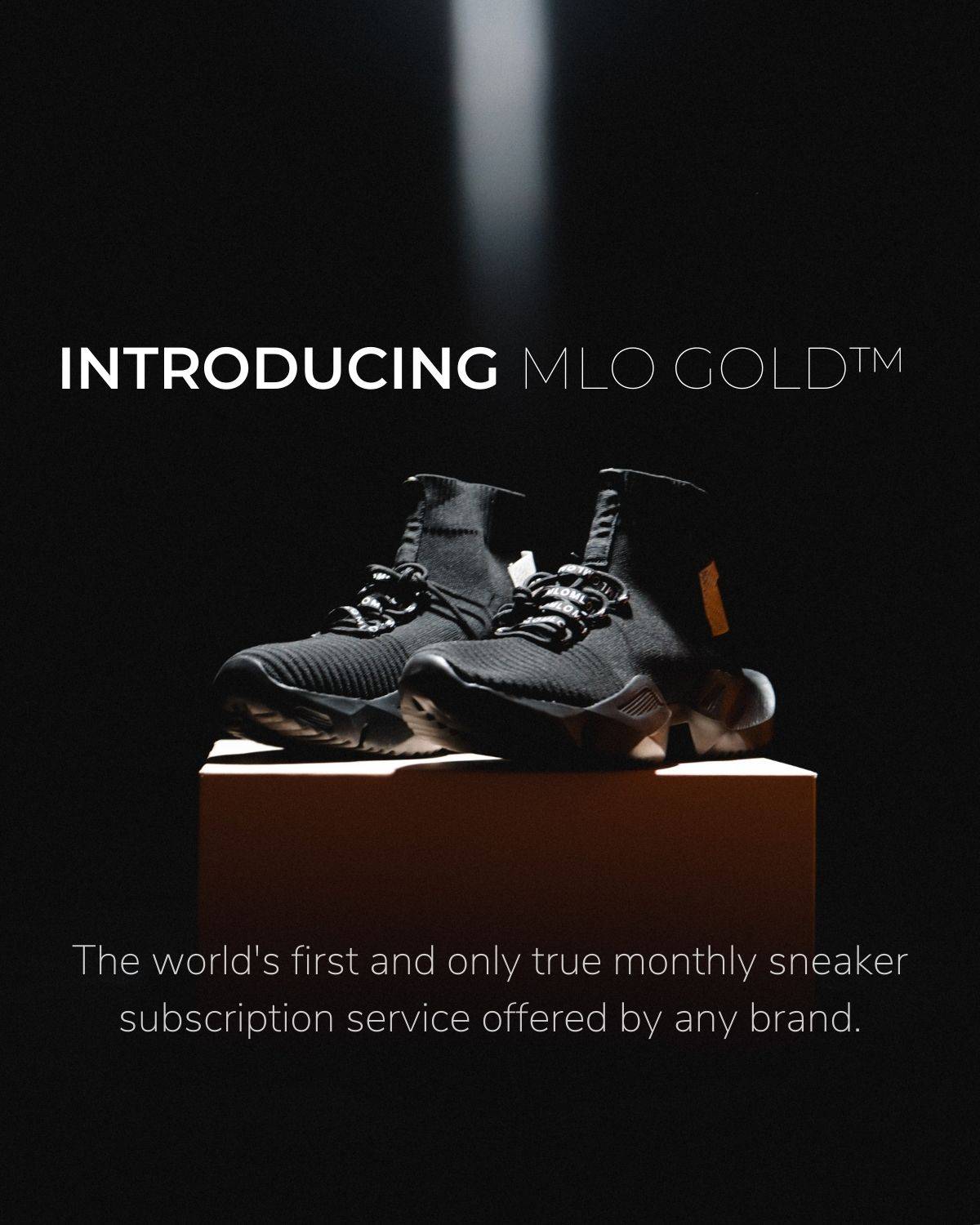 CREATE YOUR MLO GOLD™ ACCOUNT
Click the "Join Now" button below, select your shoe size and complete checkout as normal.
Never worry about your sneaker rotation again! A new pair of MLO® shoes will arrive at your doorstep every month.
When logged into your online MLO GOLD™ account, you'll instantly save 20%-50% off all products.
FRESH PAIR OF KICKS EVERY MONTH
A new surprise for your rotation delivered right to your doorstep without having to ever leave your house.
20%-50% off site-wide if you ever feel like picking up an extra pair outside of your monthly delivery.
EARLY ACCESS TO NEW RELEASES
New products will always be added to the MLO GOLD™ catalog before going live to the public giving you first dibs on every drop.
Never pay for shipping whether you're purchasing something new or sending it back for a different size.
Have a direct line to us if you ever need help with an order. We'll respond within minutes, not hours.
Every month we pick a winner at random who can win anything from free products to all-expenses-paid vacations.
The only thing you pick is the size. The exact style and color you receive each month will be random from our online/available catalog including upcoming releases.
Yes! The shoes you receive each month are yours to keep forever. Wear them out, put them on display, give them to a friend, or even resell them. What you do is up to you!
Absolutely! You can cancel anytime by contacting your dedicated VIP Concierge. You'll be able to re-join again later as long as there are slots available.